IBM® PRODUCTS


Asset Recovery Department
Trade in your obsolete equipment for cash or credit. We offer top dollar!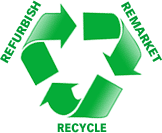 A green initiative that's good for your planet and your bottom line.


Paying too much for maintenance?
Future Data Solutions provides a full range of maintenance support options for IT hardware.


RESOURCES • TALENT • COMMITMENT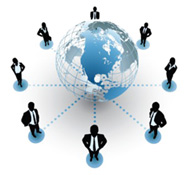 IBM® Tape Storage Solutions
Future Data Solutions offers a full range of innovative IBM Tape Storage Solutions to protect your data assets. IT Professionals rely on Future Data Solutions to provide quality IBM hardware solutions at affordable prices with short lead times. We offer organizations access to both factory-sealed current systems and IBM MSQ/Banded certified used systems.
As information storage demands inevitably increase, so could your hardware, tape cartridges, maintenance, support personnel, environmentals and floor space. Managing tape storage requirements while minimizing costs is a massive, but critical undertaking. Whether your operation is small or large, regional or international, Future Data Solutions has the tape solution for you.

IBM Enterprise and LTO Tape Drives
| | |
| --- | --- |
| IBM 3592 | E08, E07, E06, E05, J1A, C06, J70, C20 |
| IBM 3590 | H11, H1A, E11, E1A, B11, B1A, A60, A50, A00, A14 |
| IBM 3588 | F7A, F6C, F6A, F5C, F5A, F4A, F3B, F3A |
| IBM 3580 | S63, S53, L43, S43, L33 |
| IBM 3570 | C22, C21, C12, C11, C02, C01, C00, B22, B21, B1A, B12, B02, B11, B01, B00 |
| IBM 3490 | FC0, F1A, F11, F01, F00, E11, E01, D42, D41, D32, D31, C22, C11, C10, C2A, C1A, B40, B20, B04, B02, A20, A10, A02, A01 |
IBM Enterprise and LTO Tape Libraries
| | |
| --- | --- |
| IBM 3584 | L25, D25, S25, L23, L22, D23, D22, S24 - (3592 Frames) |
| IBM 3584 | L55, D55, S55, L53, L52, L32, D53, D52, D32, S54 - (LTO Frames) |
| IBM 3494 | L22, L14, L12, L10, D24, D22, D14, D12, D10, S10, HA1, B20, B18, B16, B10, CX1, CX0 |
| IBM 3577 | L5U |
| IBM 3576 | L5B, E9U |
| IBM 3953 | F05, L05 |
| IBM 3583 | L72, L36, L18 |
| IBM 3582 | L23 |
| IBM 3581 | L11, H11, F28 |
| IBM 3592 | C20 |
| IBM 3590 | C14, C12, C10 |

Whether you are looking for a single tape drive or a multiple frame tape library, we offer standard or custom configurations to suit your IT needs. Our highly skilled, manufacturer certified engineers ensure you receive quality solutions while reducing lead times and saving you money.
Contact us!
1-888-681-0012
Toll Free
1-949-717-0022
Local
001-949-717-0022
International
Request a Quote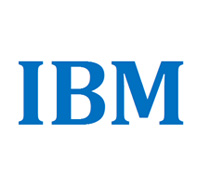 Future Data Solutions
is proud to announce we are a Ciphertex Worldwide Platinum Reseller.

Secure / Portable / Rugged
A complete family of encrypted data storage solutions.